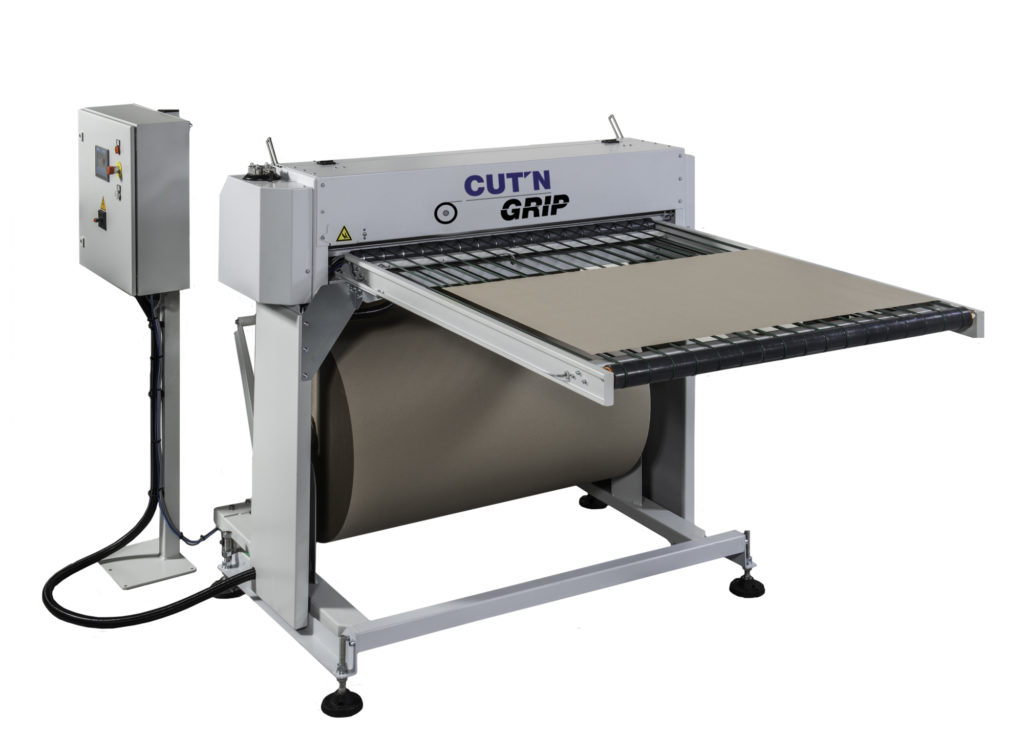 Fully automatic sheet dispenser
The Cut'n Grip is an all-in-one sheet dispenser with automatic cutter. Ideal for cutting big volumes.
It is extremely easy to operate and to integrate into the control of new build or existing palletising lines.
Manual or completely automatic
The sheets are cut directly from the roll and can be placed automatically or manually in between different products on the pallet. The cutting can be set on the wanted dimensions using the control panel. The Cut'n Grip repeats the procedure sheet per sheet.
Benefits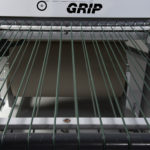 ■ The sheet can be cut in different formats coming from the same roll (The length of the sheet can be set up)
■ Optimization of the working time of the robot or the pallet stapler
■ No falling or sticking of sheets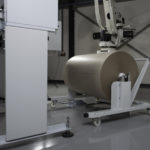 ■ Integration of one robot for fully automatic palletisation
■ Time optimization's of stop times using extra wagon
■ Easy assembly and convenient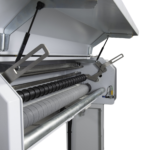 The Cut'n Grip is delivered as an assembly package, it is easy to install and requires little maintenance.
Machines adapted to the needs of the client (order based)
The standard version of Cut'n Grip can be adapted to the workspace or your requirements.
Length and height of the table can also be adapted to your needs. Machine can be in stainless steel or galvanised and the RAL colour can also be chosen freely.
Please contact us for any further information.